July 5, 2023 1:54 pm
The view of Niagara Falls and its signature fireworks displays offered at Falls Avenue Resort took center stage on Tuesday night during a special live broadcast on CNN to mark "A Fourth In America".
The show featured breathtaking displays of fireworks, and live music performances from numerous locations across the United States, and featured a patriotic tribute that painted the Falls in a mesmerizing palette of red, white, and blue light. The power, grandeur, and beauty of the Falls never fail to make an impression and act as a beautiful backdrop to spectacular fireworks displays which are always a highlight of special occasions, in this case Independence Day.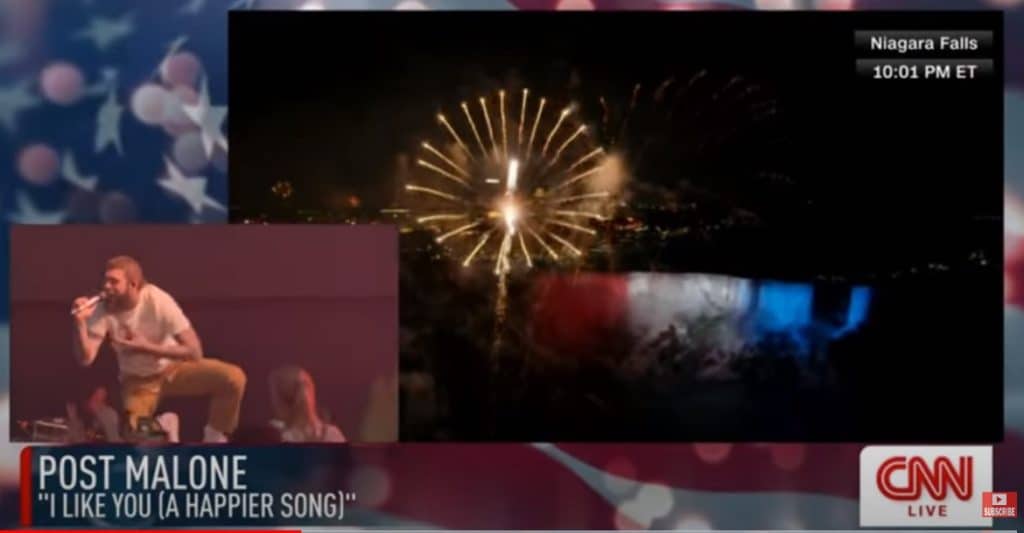 Located on the border of the United States and Canada, Niagara Falls is an iconic destination that celebrates holidays on both sides of the border, and to capture the display from the best vantage point, the cable news network positioned a camera on Falls Avenue Resort on the balcony of the Fallsview Restaurant at our Sheraton Fallsview Hotel. Renowned for its location directly across from the Falls, the hotel offers the best Fallsview guaranteed and is the only hotel in Niagara Falls to offer balconies in Fallsview rooms.  If you missed out on the July 4th display, don't despair, fireworks displays are not limited only to holidays. Guests are able to experience the magic of fireworks over the Falls every night at 10:00pm until October 9, 2023 as part of Canada's longest-running free fireworks series.
No celebration is complete without music, and CNN's live special delivered in spectacular fashion. A star-studded musical lineup included Post Malone whose performance from another location aired simultaneously as fireworks were popping over the Falls.
A "Fourth In America" showcased Niagara Falls in all its glory, was undoubtedly an evening that will be etched in the memories of those who witnessed it.
Plan a getaway to Falls Avenue Resort and experience brilliant fireworks in Niagara Falls!
Categories: Falls Avenue Resort