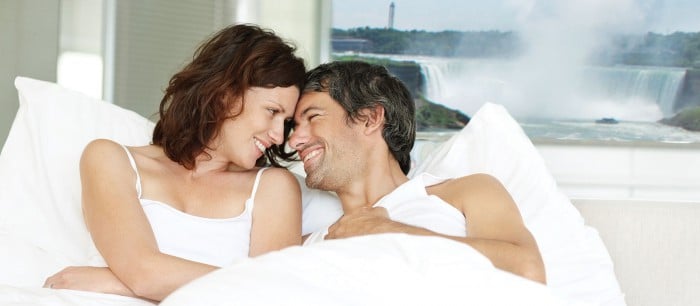 Ultimate Couples Experience
Our Ultimate Couples Experience Package offers a taste of all there is to do at Falls Avenue Resort. Our 20-acre resort is home to a celebrity chef, exquisite Fallsview dining, indoor access to Casino Niagara, and the spectacular Christienne Fallsview Spa-the #1 Rated Spa in Ontario.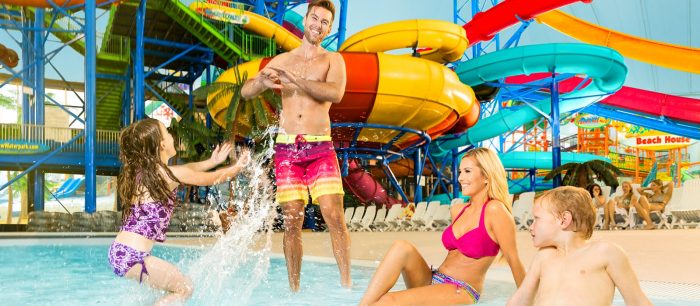 Family Waterpark Getaway
The Fallsview Indoor Waterpark offers 3 acres of fun for your entire family. Our Waterpark Getaway Packages feature 4 waterpark passes that give you access to the park for two days, and exclusive early access to the park on select dates. Experience the 16 waterslides, Tiny Tots Splash park, Beach House Mammoth Aqua Play Area, giant wavepool, outdoor sundeck, activity pool & more. You will also enjoy direct indoor connections to the Sheraton on the Falls, Crowne Plaza Fallsview, and Skyline Hotel & Waterpark.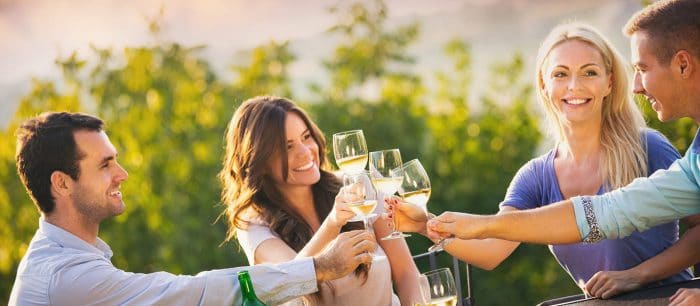 Niagara Winery Experience
Come and savour everything that our Niagara Winery Experience Package has to offer. This stay includes a guided tour and tasting at four of Niagara's award-winning wineries and includes transportation.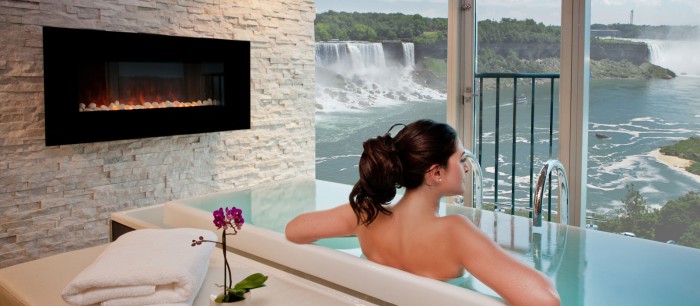 Ultimate Spa Experience
Our Ultimate Spa Experience package offers you a relaxing retreat at the #1 Rated Spa in Ontario, Christienne Fallsview Spa. Complemented by a spectacular view of the Niagara Falls, come and relax while indulging in signature spa experiences that are sure to leave you feeling rejuvenated.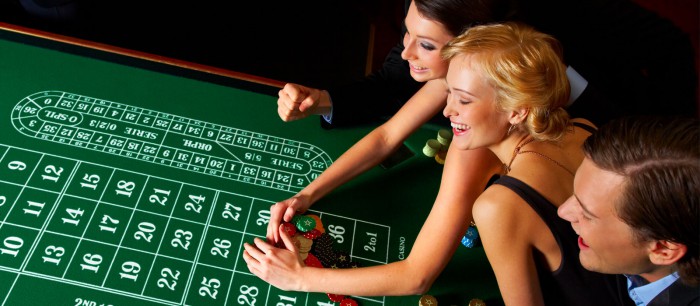 Ultimate Casino Experience
This experience connects you to the 24-hour excitement of Casino Niagara or Fallsview Casino Resort and allows you to experience the best in spa treatments, fallsview dining, and Niagara wine. Guests now have easy access to the two Casino's thanks to a new Free Casino Shuttle from 5pm-2am daily.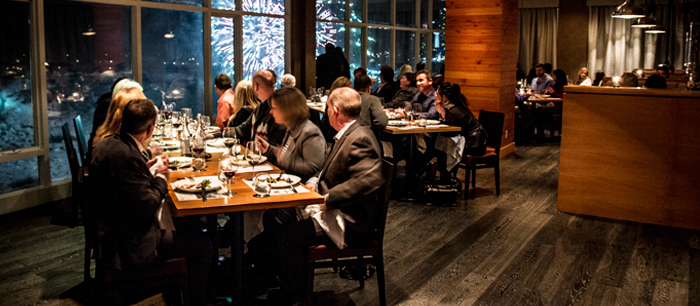 Niagara Culinary Experiences
Celebrity Chef Massimo Capra is ready to welcome you to our sixth culinary event season. Book your table today and let Chef Massimo take you on a culinary tour of Italy and the finest farm-to-table foods from Southern Ontario.